For a full list of published articles, scroll to the bottom.
Society for Popular Astronomy
The Society for Popular Astronomy is a particularly active astronomical society based in the UK. After being a member for several years during my A-levels and undergraduate studies, I jumped at the chance to write for their bi-monthly member's magazine in 2015. Since then I have been asked to several articles a year for their AstroNews section.
Highlights include: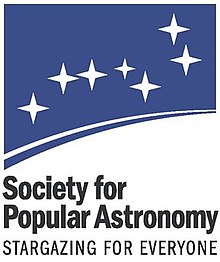 Being asked to write another piece after my first one
Writing a piece for features which became the cover story
Reviewing books for the magazine
More recently, I have joined the editorial team and will be helping to gather news articles for future magazines.
Astrobites
Astrobites is a daily summary of astrophysical journals written by graduate students in astronomy since 2010. I joined the collaboration in January 2017 and have regularly contributed ever since. Being an astrobiter not only requires writing articles, but I also edit posts written by members of the group.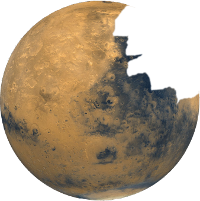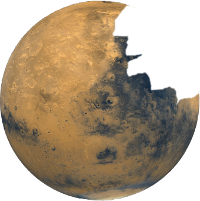 Highlights from working with Astrobites include:
Interviewing several plenary speakers for AAS230 and AAS231
Having a post exceed 500 views (next goal = 1,000)
A few of my articles being translated into Spanish for Astrobitos
My articles are available here.
Portfolio
2020
The Magicians, Book reviews, BBC Sky at Night (March 2020)
One year of planet hunting, Astronews, Society of Popular Astronomy (NJanuary – February 2020)
2019
Golden glow from distant stellar collision, Astronews, Society of Popular Astronomy (November – December 2019)
Rare molecule uncovers hidden gas reservoir, Astronews, Society of Popular Astronomy (November – December 2019)
SKA has the potential to study the birth of the universe, Astronews, Society of Popular Astronomy (September – October 2019)
ALMA finds signs of a moon nursery around PDS 70, Astronews, Society of Popular Astronomy (September – October 2019)
The consequential frontier, Book reviews, BBC Sky at Night (October 2019)
Sixteen years of Hubble data in one image, Astronews, Society of Popular Astronomy (July – August 2019)
Shrinking moon, Astronews, Society of Popular Astronomy (July – August 2019)
Speedy pulsar on track to escape the Milky Way, Astronews, Society of Popular Astronomy (May – June 2019)
Shooting for the far side of the Moon, AstroNews, Society of Popular Astronomy (March – April 2019)
Universal Life, Book reviews, BBC Sky at Night (TBC 2019)
Roses are red, (some) asteroids are blue, AstroNews, Society of Popular Astronomy (January – February 2019)
2018
NOW that's what I call a moon, Daily Paper Summary, Astrobites (21st November 2018) Also features as a AAS Research Highlight via AAS NOVA
One (solar system) catalogue to aid them all, Daily Paper Summary, Astrobites (19th September 2018)
Light of the Stars, Book reviews, BBC Sky at Night (September 2018)
Gaia and the second data release: the galaxy like never you've never seen it before, AstroNews, Society of Popular Astronomy (July – August 2018)
SPIE Astronomical Telescopes and Instrumentation 2018, Beyond Astrobites, Astrobites (22nd June 2018)
Gaia and the (14000) white dwarfs, Daily Paper Summary, Astrobites (24th May 2018)
The Great Silence, Book reviews, BBC Sky at Night (May 2018)
Martian rover reaches operational milestone, AstroNews, Society of Popular Astronomy (May – June 2018)
Introducing ELROI: the world's flashiest licence plate, Daily Paper Summary, Astrobites (4th April 2018)
A week in the life of an astronomy postgraduate -more average than you might think?, Beyond Astrobites, Astrobites (16th February 2018)
Meet the Speakers: Lawrence Rudnick, AAS 231 interview, Astrobites (9th January 2018)
Meet the AAS Speakers: Adam Riess, AAS 231 interview, Astrobites (8th January 2018)
No escape from the Milky Way, Daily Paper Summary, Astrobites (1st January 2018)
2017
Charging forward to Alpha Centauri!, Daily Paper Summary, Astrobites (December 1st 2017)
Can we detect auroral emission from Proxima b?, Daily Paper Summary, Astrobites (October 30th 2017). Also featured on AAS NOVA
CHIME: Ringing in a new era of radio astronomy, AstroNews, Society of Popular Astronomy (November-December 2017)
Looking beyond the James Webb Space Telescope, Daily Paper Summary, Astrobites (September 27th 2017)
What's that coming over the disk?, Daily Paper Summary, Astrobites (August 24th 2017)
An unconventional solar fountain, Daily Paper Summary, Astrobites (July 19th 2017)
These aren't the bursts you're looking for, Daily Paper Summary, Astrobites (June 13th 2017)
Meet the Speakers: Bonnie Buratti, AAS 230 interview, Astrobites (June 5th 2017)
Meet the Speakers: Chris Impey, AAS 230 interview, Astrobites (June 5th 2017)
Meet the Speakers: Erick Young, AAS 230 interview, Astrobites (June 4th 2017)
Meet the Speakers: Konstantin Batygin, AAS 230 interview, Astrobites (May 10th 2017)
Lakes, an atmosphere and bubbles? Titan has it all, Daily Paper Summary, Astrobites (May 3rd 2017)
Move over Philae, we have a new lander in town, Daily Paper Summary, Astrobites (February 17th 2017). Also featured on Astrobitos
Astronomers still mystified by SN 1987a 30 years on, AstroNews, Society of Popular Astronomy (May-June 2017)
NIKA 2: A new era for cluster cosmology, Daily Paper Summary, Astrobites (February 9th 2017)
The Cosmic Web, Book reviews, Society of Popular Astronomy (January-February 2017)
Is Proxima B habitable?, Features, Society of Popular Astronomy (January-February 2017)
And along came a Neptune-sized Planet, Daily Paper Summary, Astrobites (January 9th 2017)
2016
Repeating bursts of radio waves from Mysterious object, AstroNews, Society of Popular Astronomy (May-June 2016)
'Pulse' detected in distant galaxy, AstroNews, Society of Popular Astronomy (March-April 2016)
2015
HIP 11915b – Jupiter's new twin, AstroNews, Society of Popular Astronomy (November-December 2015)